Great teachers already intuit this impact. But they need tools to make it happen.
Enter: REAL Discussion.
R.E.A.L.

®

is a method for teaching

Gen-Z
students to talk - and actually listen - to each other.
We equip Humanities teachers to teach Discussion as a Discipline: a set of skills students can name, practice, and use in school and life. R.E.A.L.® has been called "training wheels" for Harkness* — built with new research on belonging, deeper learning, and Gen-Z needs.
*R.E.A.L.® Discussion has been developed independent of and is not affiliated in any way with Phillips Exeter Academy.
Discussion is important – in our classrooms and the world. It's at the heart of everything from great Humanities curricula to healthy democracies and fulfilling relationships. Yet, sustained group conversation is hard – and the pandemic has made it even harder – for Gen-Z students.
In independent schools, discussion is a defining feature of the academic experience. We work hard to select diverse, best-fit students to fill our classrooms, and at its best, student-led discussion is how they get to know and learn from each other! However, too many students in our schools feel as if they don't belong, their voice doesn't matter, and they don't have what it takes to be successful in discussion.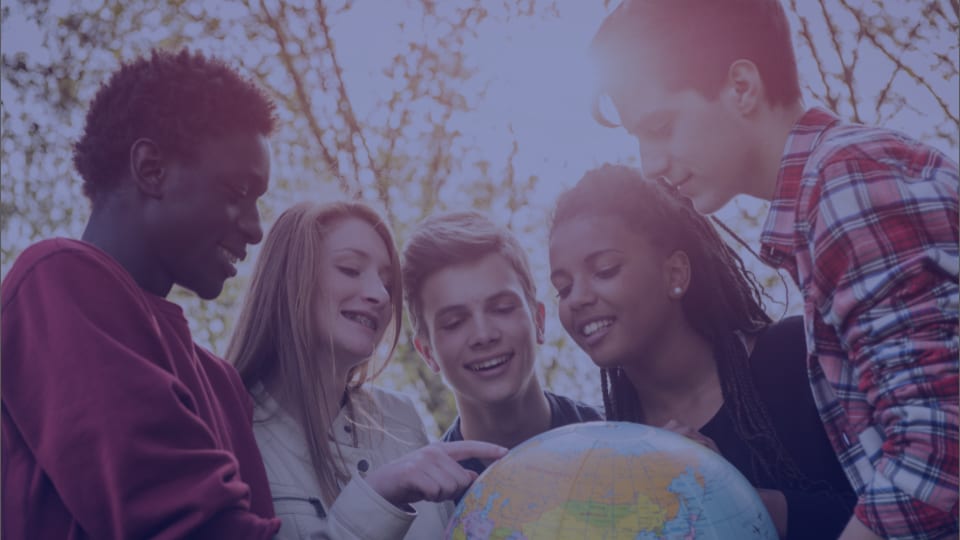 Faculty deserve a method for making sure all students feel heard and challenged in their class discussions. R.E.A.L.® gives Humanities teachers a curriculum (that can be used with existing content) and community (including teachers on a similar mission + instructional coaching on-demand) to support their discussion practice.
Schools deserve to share this critical work with the world. R.E.A.L.® partners with academic leadership to design the professional development paths and feedback loops you need to make your efforts effective, visible, and trusted by your school community. 
"Overall, I'm grateful for the ways R.E.A.L.® gives me and my students a shared language and set of values about skills that enrich discussion. In our era of hot takes, it's helpful to ground students in values like asking and listening! It also makes grading discussion easier and less ambiguous because I'm able to give students more specific and actionable feedback."
Common Questions About R.E.A.L.
®
What does R.E.A.L.

®

stand for?
R.E.A.L.® is an acronym that stands for four fundamental discussion skills: Relate, Excerpt, Ask & Listen.
What does R.E.A.L.

®

offer?
What disciplines and grade levels are best for R.E.A.L.

®

?
R.E.A.L.® is for grades 6-11, with differentiated materials for middle and high schools. It works in any class that uses texts, gives homework, and does 10+ discussions in a year. Teachers have loved using it in English, History, Humanities, Leadership Studies, Religion, Ethics, and Interdisciplinary courses. It is great for back-to-back years (e.g. R.E.A.L.® Jr. in 8th grade, R.E.A.L.® in 9th) or as a way to help teachers in different departments speak the same language (e.g. if History and English teachers are co-creating an interdisciplinary course...).
How does R.E.A.L.

®

fit into DEI work?
R.E.A.L.® Discussion is DEI work. It demystifies discussion so that all students understand what it takes to succeed and so teachers get feedback on their classroom climate. Research and recent social media movements have highlighted class discussion as a place where students' familiarity -- or lack thereof -- with embedded cultural norms and relationship with the teacher often determine their success. R.E.A.L.® is an equity project, a system for naming discussion dynamics (so we can start talking about them) and making all voices heard (which makes discussion better).
Importantly, R.E.A.L.® offers DEI practitioners a concrete entry point for supporting academic teachers. How? R.E.A.L.® system expects and empowers teachers to study their class climate and students' growth over the course of a semester (but in an easy, low-tech way -- no app-created dashboards). By aligning adults around common language and building systems for collecting and analyzing classroom-level evidence, we can make our progress visible.
And the best part? R.E.A.L.® doesn't only make discussion more inclusive. Every single teacher who has used it also says it makes conversation more rigorous and easier to assess.
Is R.E.A.L.

®

for use in-person or online?
Both, and it also works well in hybrid / hyflex learning environments. On Zoom, R.E.A.L.® creates the social cues that students otherwise miss. In-person, R.E.A.L.® helps students connect even more deeply with each other. Sadly, for some students, R.E.A.L.® may be the only experience they regularly have with sustained group conversation!
Who at my school needs to do R.E.A.L.

®

professional development?
Ideally, a team of three or more teachers. It's great if it's an entire grade-level and even better if the group includes an administrator. Why? Because once R.E.A.L.® gets into a school, people start talking about it. Thankfully, it's usually "good press" but it's definitely useful for administrators to have a baseline familiarity with the practice.
How does R.E.A.L.

®

relate to discussion methods we already use?
R.E.A.L.® fits into the curriculum you already have (no massive overhauls needed - we promise!). For most teachers, it streamlines the logistical headaches of FishBowl one day, Harkness another, Socratic Seminar the next. For instructional leaders focused on the curriculum spiral, R.E.A.L.® is a year-long primer that builds the skills students need to succeed in upper level, seminar-style courses. (To that end, an ideal sequence is using R.E.A.L.® Jr. in 8th grade; R.E.A.L.® in 9th; and then Harkness or other seminar techniques in 10th++).
Discussion is hard, even for adults. Is R.E.A.L.

®

a silver bullet?
Nope - though we wish it were! That said, it's a system that approaches discussion differently. Using a combination of lived classroom experience and research about conversation in life beyond schools, we have reverse-engineered a system that develops shared language, solves for common pain points, and structures students for success. It doesn't promise perfect discussions, but the R.E.A.L.® approach of Discussion as a Discipline does guarantee depth and growth.
Liza Cowan Garonzik built R.E.A.L.® in 2013 as a homegrown solution for helping her anxious, screen-addled students have better conversations about history, literature, and life. Since then, R.E.A.L.® has evolved thanks to feedback from dozens of teachers and thousands of students!  We are still growing -- and, actually we are looking for team members. Curious? Reach out to Liza.
Just ask! We are always up for a good conversation.
"Is there a more important calling for our times? As teachers, for students?"
"In our current tech age and political climate, in which everyone is talking but no one seems to be listening, discussion skills are more and more vital. Is there a more important calling for our times? For our students?

R.E.A.L. provides a tangible framework for the essential skills -- relating, excerpting, asking, and listening -- that matter in and far beyond my English class.

Students love this framework; their 'R.E.A.L. Portfolios' are like treasure chests! The portfolio approach boosts confidence, deepens use of text evidence, and requires active reflection on what they've been hearing from their classmates.

Students are learning to value their classmates and their ideas, and so REAL becomes a vehicle for personal growth and character, too. I've never had so much fun as a teacher. "
"R.E.A.L. ensures I will hear every student's voice, and, maybe more importantly, that every student will be heard by her classmates. That is simple but that engagement never gets old. R.E.A.L. also ties directly into analytical writing, which students appreciate, and I love. It just makes their so much writing better! I've talked with all of our teachers about using it next year." ​