A Modern Framework for Meaningful Student-Led Discussion
Built for traditional and virtual Humanities classrooms
It

'

s time for discussion routines that connect us deeply,
Great humanities teachers cherish the practice of student-led discussion. Yet, it's hard to do in-person, harder online… and more important than ever. R.E.A.L.® is a system for making classroom discussion equitable, relevant, and rigorous.
Join humanities teachers in conversation.
Take the pressure off by building a common language and clear routines for class discussion. Get excited about the art, science, and impact of great student-led conversations. Learn how to adapt R.E.A.L.® for your style, students, and content.
We hope you'll join us.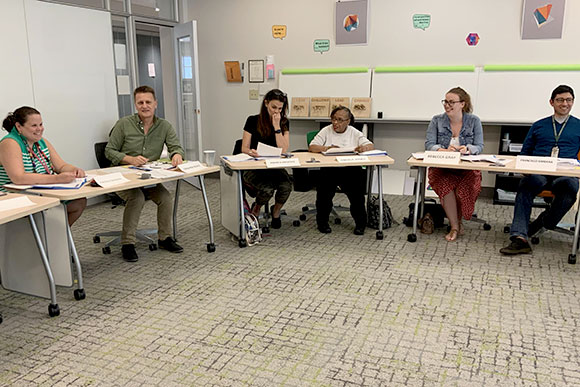 The Story Behind R.E.A.L.
My mission started at the end of second period.My eighth graders had just scraped through a "Harkness" discussion about Lord of the Flies….and I wondered: "How can we do this differently?"
Since then, I have spent seven years studying discussion – in my own classroom, at grad school, and in conversation with honest students, generous colleagues, and experts kind enough to return cold calls. From the beginning, I've been oriented by two guiding principles: first, that Gen-Z students deserve to experience the tradition of collaborative intellectual inquiry that has defined the Humanities across generations; and second, that when done well, student-led discussion is a powerful opportunity for students to feel known, respected, and equipped to be citizens and contributors in the "real" world. Here's what I know, now.
Right now, the work of student-led discussion matters more than ever. Our students crave deep connection with each other and are primed to find meaning in our content. The current realities of increased screen time and deepening polarization render traditional discussion skills less intuitive and more valuable – both in the present, as a stay against feelings of isolation and alienation, and in the future, as a marketable skill. Even amidst what feels like unprecedented uncertainty and polarity, adolescents are still just trying to grow up, feeling around for their place in the world. As ever, our syllabi stand ready to help students encounter and process big questions and, perhaps, to offer much-needed comfort through the patterns of history and people of literature.
In today's world, student-led discussion is also more difficult to do well. As our operating context evolves daily – are we meeting in-person or online? Do we address the day's headlines or try not to? — there is literally less time and shared space to "feel it out." Now is the moment for routines that can reliably connect us, wherever we are and amidst whatever is going on, in deep discussion. It's time to build shared language so we can talk about the art, science, and impact of great classroom conversation. It's time to approach Discussion as a Discipline with a mastery model. Enter R.E.A.L.®
I hope that in R.E.A.L., you find a solution to make your students' voices heard — but I also hope that you join the conversation. The true power of R.E.A.L. transcends individual classrooms. It lies in the discovery that will emerge when we, as educators, commit to equipping students from diverse schools with common standards for discourse. I cannot wait for that discussion to take off!
With gratitude and excitement,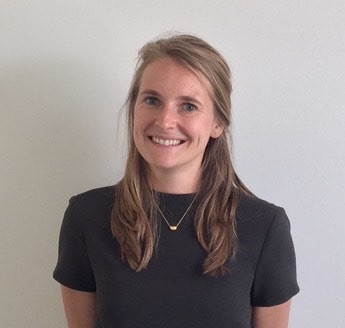 Experience teaching middle school Humanities and high school English
Fellowships at Klingenstein Center, The Athena Project, Shady Hill Teacher Training Course, Exeter Humanities Institute
Education: A.B. Harvard College (History & Literature), M.S.Ed University of Pennsylvania, additional graduate work at Lesley and HGSE
Grateful for: friends and family who tolerate my weird obsession with conversation patterns
Excited about: helping Gen-Z experience the art, science, and impact of great discussions
Unsolicited Confession: I'm burned out by Zoom, too. Join me anyway! We are in this together, for the kids.
She'd love to hear from you!
Students and Teachers agree: R.E.A.L.
®

makes discussion more meaningful.
"R.E.A.L. ensures I will hear every student's voice, and, maybe more importantly, that every student will be heard by her classmates. That is simple but that engagement never gets old. R.E.A.L. also ties directly into analytical writing, which students appreciate, and I love. It just makes their so much writing better! I've talked with all of our teachers about using it next year."
"R.E.A.L. Discussion helps round and shape our understanding of the text. Because we, as 9th grade students, can discuss the text without interruption of the teacher, we can hash out our ideas and not just guess at what the teacher wants us to think. This could involve changing one's view or an 'OHHHHH' moment when something just clicks for you. It also helps you learn how to pull in in people who might feel shy sharing because R.E.A.L. makes everyone feel that same comforting awkwardness. I've noticed it makes writing easier (analytical stuff) and also, surprisingly, makes me better on [the] Debate [team]. The discussions teach me how to listen ridiculously closely, back up my points and create a viable argument that involves all aspects of whatever the topic is. These things also help me debate with my mom about chores and homework … but that will require more than just skill, so that's still a problem."