In R.E.A.L. Time:A Discussion about Discussion
In R.E.A.L.® Time is a place for conversation about the art, science, and impact of student-led discussion. If that mission feels meta, it's also born of what we see as a concrete need: an exchange focused explicitly on discussion and stocked with a blend of expertise, research, human interest stories, interdisciplinary connections, and fun!
Protagonists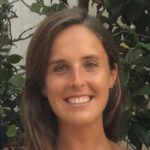 "All the magic is in the classroom." I really agree — it's the best place to be in a school. I was always thinking that I wanted to be a school leader, and I think that when my department head told me to live in the moment and do my best — that what was meant to be for me would be — as a young teacher, I need that perspective.
Read More »
Sign up to get the latest (and greatest!) from In R.E.A.L. Time straight to your inbox.