In R.E.A.L. Time:A Discussion about Discussion
In R.E.A.L.® Time is a place for conversation about the art, science, and impact of student-led discussion. If that mission feels meta, it's also born of what we see as a concrete need: an exchange focused explicitly on discussion and stocked with a blend of expertise, research, human interest stories, interdisciplinary connections, and fun!
Protagonists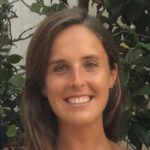 "I hope we see schools embracing more opportunities for students to learn with the things that are around them, with the things that interest them. We're going to see things become flexible and leave room for student creativity. It's going to push us to reconsider the models we've been working with."
Read More »
Sign up to get the latest (and greatest!) from In R.E.A.L. Time straight to your inbox.